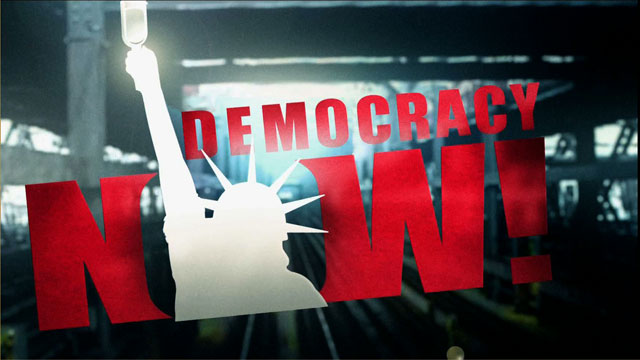 Over 93 million cases of COVID-19 have now been reported around the world. With confirmed global deaths set to top 2 million, an analysis by The Wall Street Journal finds at least another 820,000 deaths on top of that number were caused by the coronavirus.
In Brazil, officials in Amazonas, the country's largest state, have imposed a 7 p.m. curfew, and health workers say they are desperate for oxygen supplies and other resources as they face a dramatic surge. Hospitals in the state's capital, Manaus, are resorting to performing manual ventilation to try to save people's lives. A local epidemiologist called the situation an "unprecedented calamity." Officials say a new variant could be partially to blame for the explosion in cases.
Britain is banning travel from much of South America, as well as Portugal, over fears of the variant. Brazil has recorded over 207,000 deaths, the second-highest tally after the U.S.
Print
Share
Comment
Cite
Upload
Translate
APA
Democracy Now | Just another WordPress site (2021-10-24T10:14:58+00:00) » Headlines for January 15, 2021. Retrieved from https://www.museumpirates.com/2021/01/15/headlines-for-january-15-2021/.
MLA
" » Headlines for January 15, 2021." Democracy Now | Just another WordPress site - Friday January 15, 2021, https://www.museumpirates.com/2021/01/15/headlines-for-january-15-2021/
HARVARD
Democracy Now | Just another WordPress site Friday January 15, 2021 » Headlines for January 15, 2021., viewed 2021-10-24T10:14:58+00:00,<https://www.museumpirates.com/2021/01/15/headlines-for-january-15-2021/>
VANCOUVER
Democracy Now | Just another WordPress site - » Headlines for January 15, 2021. [Internet]. [Accessed 2021-10-24T10:14:58+00:00]. Available from: https://www.museumpirates.com/2021/01/15/headlines-for-january-15-2021/
CHICAGO
" » Headlines for January 15, 2021." Democracy Now | Just another WordPress site - Accessed 2021-10-24T10:14:58+00:00. https://www.museumpirates.com/2021/01/15/headlines-for-january-15-2021/
IEEE
" » Headlines for January 15, 2021." Democracy Now | Just another WordPress site [Online]. Available: https://www.museumpirates.com/2021/01/15/headlines-for-january-15-2021/. [Accessed: 2021-10-24T10:14:58+00:00]
rf:citation
» Headlines for January 15, 2021 | Democracy Now | Just another WordPress site | https://www.museumpirates.com/2021/01/15/headlines-for-january-15-2021/ | 2021-10-24T10:14:58+00:00
https://github.com/addpipe/simple-recorderjs-demo