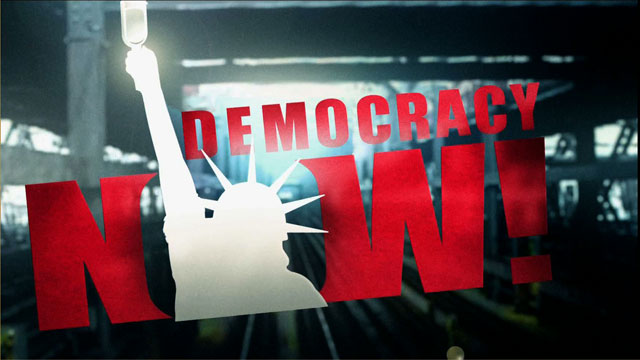 Israel's president has given Prime Minister Benjamin Netanyahu a chance to form a coalition government, after elections in March failed to produce a clear winner for the fourth consecutive round of voting.
This comes as Netanyahu's corruption trial has opened at a district court in Jerusalem. Netanyahu is accused of bribery, fraud and breach of trust. On Monday, the former CEO of an online news site testified he was ordered by the company's owner to drop negative stories about Netanyahu and to trash his rivals. Prosecutors say that, in exchange, Netanyahu enacted regulatory decisions worth hundreds of millions of dollars to the owner. Netanyahu is also accused of trying to push tax breaks to benefit an Israeli billionaire movie producer after receiving gifts from him — including expensive cigars and champagne. Netanyahu has repeatedly lashed out at reports over corruption, calling them "fake news."
Prime Minister Benjamin Netanyahu: "This is how they try to overthrow a powerful prime minister from the right. This is what an attempt at a coup looks like."
Print
Share
Comment
Cite
Upload
Translate
APA
Democracy Now | Just another WordPress site (2021-06-17T20:50:00+00:00) » Headlines for April 6, 2021. Retrieved from https://www.museumpirates.com/2021/04/06/headlines-for-april-6-2021/.
MLA
" » Headlines for April 6, 2021." Democracy Now | Just another WordPress site - Tuesday April 6, 2021, https://www.museumpirates.com/2021/04/06/headlines-for-april-6-2021/
HARVARD
Democracy Now | Just another WordPress site Tuesday April 6, 2021 » Headlines for April 6, 2021., viewed 2021-06-17T20:50:00+00:00,<https://www.museumpirates.com/2021/04/06/headlines-for-april-6-2021/>
VANCOUVER
Democracy Now | Just another WordPress site - » Headlines for April 6, 2021. [Internet]. [Accessed 2021-06-17T20:50:00+00:00]. Available from: https://www.museumpirates.com/2021/04/06/headlines-for-april-6-2021/
CHICAGO
" » Headlines for April 6, 2021." Democracy Now | Just another WordPress site - Accessed 2021-06-17T20:50:00+00:00. https://www.museumpirates.com/2021/04/06/headlines-for-april-6-2021/
IEEE
" » Headlines for April 6, 2021." Democracy Now | Just another WordPress site [Online]. Available: https://www.museumpirates.com/2021/04/06/headlines-for-april-6-2021/. [Accessed: 2021-06-17T20:50:00+00:00]
rf:citation
» Headlines for April 6, 2021 | Democracy Now | Just another WordPress site | https://www.museumpirates.com/2021/04/06/headlines-for-april-6-2021/ | 2021-06-17T20:50:00+00:00
https://github.com/addpipe/simple-recorderjs-demo